Skincare Products from E-Conception
◆ They are committed to quality testing and quality control in order to ensure that their products are always safe for especially babies and of high quality for therapeutic use.
◆ They work in partnership with reputable suppliers to ensure that their products are carefully selected to meet the needs of our customers. In addition, they only deliver products that have been subjected to rigorous analysis and testing to ensure they meet their standards.
◆ They deliver the products to be as natural as possible. This is why they avoid the use of artificial preservatives, colours and flavours, and produce their products in small batches by hand in the same way as fresh produce.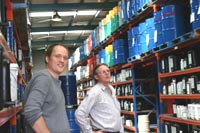 E-Conception works with their suppliers to adhere the strict standards set by the Australian Government for the manufacture of therapeutic products. They have carefully selected products of the highest quality.
When the goods arrive, the suppliers are inspected and checked for quality by their expert quality controllers, who carry out a number of component analyses. Any products that are adulterated, deteriorated or do not meet our quality standards are rejected or returned.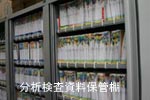 This is why our policy is never to compromise on quality, even if there are occasional long-term shortages or changes in the country of origin.
Of course, analytical testing using gas chromatography and mass spectrum analysers is also essential. All incoming lots are tested for compositional analysis and data and samples are stored for the last seven years.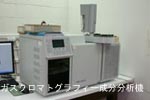 There is a common misconception that the results of a gas chromatography analysis are sufficient to determine the quality of an essential oil.
However, a gas chromatographic analysis is not enough to determine the quality of an essential oil. This is the intellectual property of quality control. This is the intellectual property of quality control. It is a criterion that can only be obtained through years of research.
---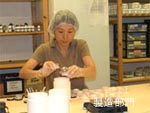 At E-Conception, they obtain only the raw materials and produce them in small batches according to the quantities you order. They do not produce in large quantities to save costs, so you always have a fresh product.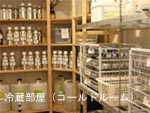 The products they receive and produce are stored in a temperature-controlled refrigerated room, depending on the volume of your order.
They do our best to ensure that the products are always delivered fresh.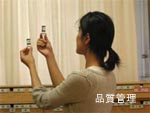 Their quality control staff re-checks the handmade products before they are shipped. This prevents human error.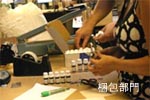 In consideration of environmental issues, they try to provide packaging that is environmentally friendly and has a usable capacity. The cushioning material we use is made from potato starch. It is safe for dogs, cats or any pets to eat and minimal packing.