Description
Quick Heal
We developed a natural clay cream healing pains quickly with a physiotherapist.
It is based on the application of clay therapy and aromatherapy, using only natural and safe ingredients.
We have developed an analgesic cream that you can feel reliably and quickly.
Use it for arthritis, tendonitis, muscle pain, low back pain, knee pain and more, especially for tendon problems.
The new product was researched and developed over time by an Australian physiotherapist, to help address the common concerns he hears from clients during his treatments.
It has been monitored and tested for 6 months and has been proven effective.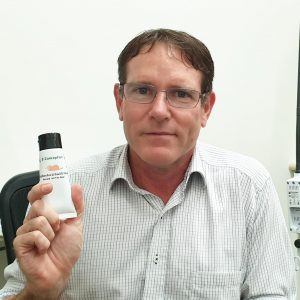 Physiotherapist:Guy Rutherford
It's easy to use. Just take a small amount out of the tube and rub it into the affected area.
Ingredients: water, clay, zeolite, glycerin, ethanol, and arnica extract.
Essential oils: rosemary, basil, wintergreen, cinnamon, clove and peppermint.
It is not suitable for long-term storage. Please use it up within 6 months of receipt.
Caution.
Please patch test before use. If product does not agree with your skin, discontinue use.
Do not get into eyes or mouth.
Keep out of the reach of children and pets. (Children and pets can also use this product externally, but please be careful not to let it get into their mouths.