Description
Quick Heal
A natural clay cream developed in collaboration with a physiotherapist.
It is based on clay therapy and aromatherapy experiences as the result it comes a reliably quick-healing pain relief cream.
Arthritis, Tendonitis, Muscular pain, Back pain, Knee pain and other tendon problems.
This new product has been developed by an Australian Physiotherapist who spent time researching and developing a product to address the most common concerns she hears from her clients during her treatments.
The product has been monitored and tested for 6 months and has proven to be effective.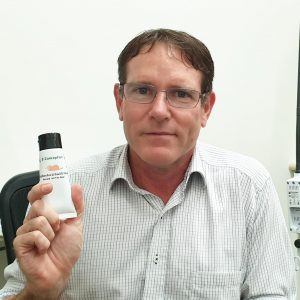 ???w?Ö@?m?F???U?t?H?[?h?搶???A?ЂƂ??Ɓ?
I started out studying herbal medicine in the late 80's and early 90's, along with homeopathy, Chinese medicine, acupuncture and Remedial Massage. Of all the areas of study I choose to pursue the more mechanical approach to healthcare and in the early 2000's began to study physiotherapy at Griffith University on the Gold Coast.
I've been practicing physiotherapy for more than 13 years now. Much of my work has involved treatment of musculo-skeletal conditions in joints, tendons, ligaments and muscles arising from injury, wear and tear or age.
I have found that there has always been an interest in connecting healing to the natural world. So I like to use and recommend natural preparations when the situation warrants it.
We asked our client, a scientist and athlete (short distance runner) in her 40s, to try out the Quick Heal.
She had experienced similar symptoms with an Achilles tendon injury before, so we asked her to see what difference Quick Heal could make.
Compared to the last time she had a problem, she was able to start her rehabilitation earlier because the pain subsided and she was able to recover faster.
It's easy to use. Just take a small amount from the tube and rub it into the affected area.
If you feel irritation, rinse off after drying.
Ingredients: water, clay, zeolite, glycerin, ethanol, arnica extract, phenoxyethanol*, ethylhexylglycerin* (a mild plant-based preservative).
Essential Oils: Rosemary, Basil, Wintergreen, Cinnamon, Clove, Peppermint.
This product is not suitable for long-term storage. This product is not suitable for long term use and should be used up within 6 months of receipt.
Please note
Please patch test before use. Avoid mucous membranes.
Avoid contact with mucous membranes, eyes and mouth.
Keep out of the reach of children and pets. ?iKeep out of reach of children and pets (children and pets may use externally but take care not to get it in their mouths).