Description
SET8 
UV Natural Make-up Set
This is a makeup set that protects your skin from UV rays made of natural materials.
Sufficient UV protection for everyday use with a healing base <UV> (approx. SPF 15)
Liquid Foundation <UV> made of clay and natural ingredients
Apply the Healing Base evenly and carefully, then apply a layer of Clay Liquid Foundation. It will brighten your skin tone.
It's made of natural, safe, high-safety ingredients for UV protection.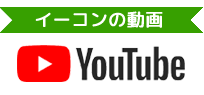 There are three reasons to use clay foundation and what to look out for
(Currently Japanese Only)